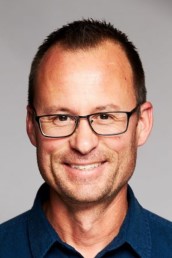 Brent Newell
Brent Newell is a Food Project Senior Attorney with Public Justice in Oakland, California, where he works with the Food Project team to reform the industrial animal agriculture system, support impacted communities, and promote sustainable alternatives.
Prior to joining Public Justice in 2018, Brent was an attorney with the Center on Race, Poverty & the Environment in Oakland, California.  Brent brings eighteen years of litigation and legislative experience on air quality, climate change, factory farm, environmental justice, and civil rights issues to the Food Project.  His experience includes a series of cases to help rural communities protect themselves from factory farm pollution and enforce the Clean Air Act.  Brent's has also focused on redressing climate change impacts and developing just and equitable policy to reduce greenhouse gases, including reforming cap and trade, strengthening air pollution laws, and representing the Native Village of Kivalina in public nuisance litigation.
In 2008, Brent received the Clean Air Award for Leadership from Breathe California for his work to reduce agricultural air pollution.
He earned a degree in economics from the University of California, Santa Cruz (Stevenson College) and graduated from the University of Oregon School of Law.