Snake River Waterkeeper v. Simplot
Snake River Waterkeeper is using the Clean Water Act to hold agribusiness company Simplot accountable to the people of Idaho for dirtying the Snake River with factory farm pollution.
Simplot's Grand View Feedlot is one of the largest industrial ag operations in the country. With around 65,000 cows, Simplot's operations contribute to massive amounts of untreated waste entering the Snake River – including manure, hormones, antibiotics, and more. Simplot's factory farm contributes to the degradation of the Snake River, which is a major source of drinking water for Idaho. The waterway was once teeming with steelhead fish and chinook salmon, thriving in clear waters and sustaining the local population. But today, few fish are found in the river, and those that do remain are not safe to eat.
Without a National Pollutant Discharge Elimination System (NPDES), Simplot is in violation of the Clean Water Act. Notably, Simplot failed to get a NPDES permit after being warned by the U.S. Environmental Protection Agency in 2012 that without the permit, its discharges would be unlawful.
Snake River Waterkeeper is represented by Public Justice, the Law Offices of Charles M. Tebbutt, and Boise-based Advocates for the West. The case was filed in the United States District Court for the District of Idaho.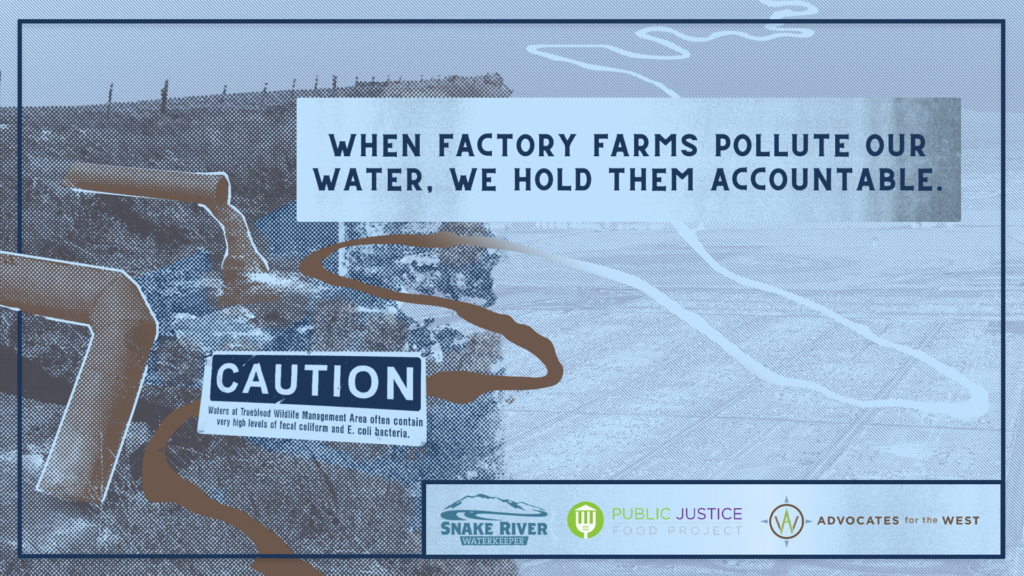 Trial Briefs
---