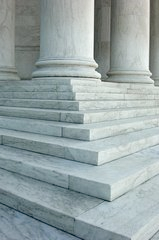 The Public Justice Food Project brings movement-oriented impact litigation and builds legal resources to dismantle corporate animal agriculture and support a vision of a regenerative and just food system that enables independent farmers to thrive.
Numerous existing structures have enabled corporate consolidation and the concentration of economic power, resulting in a food system that pollutes communities, creates health risks to consumers while misleading them, and pushes independent farmers out of markets. The Food Project is the only legal project in the country focused solely on dismantling those systems by bringing cases that are built to win and focused on high-impact structural reform.
In our work with movement allies, we observed a major gap: there are not enough legal resources to empower those most burdened by industrial animal agriculture. Through the Food Project, we work to harness the energy and expertise of Public Justice's 2,500+ members across the country to share strategic guidance on key issues and build the capacity of attorneys working with impacted communities to make meaningful change.
And we want to do more. Revisit this page for new resources as we develop them, and join our network to receive all of our updates, including access to trainings to take on harmful corporate practices in industrial animal agriculture. Interested attorneys and law students can learn more about joining the Food Project Attorney Network here.